---
How can you help?
There are no requirements to volunteer with RTC other than a desire to help women succeed in tech. Our volunteers represent all genders and have included new and seasoned professionals. We have had technology professionals and people outside of tech who have served as presenters and mentors.
We're always open to suggestions of ways you can help. But if you need inspiration, here are a few of the ways our volunteers have already helped our community:
Presenting on professional and personal development topics and industry and tech topics
Reviewing resumes and providing students feedback
Providing Mock Technical Interview Practice
Mentoring
Donating to the RTC Women in Tech Fund
For more information about mentoring with RTC, view our Mentor Guide.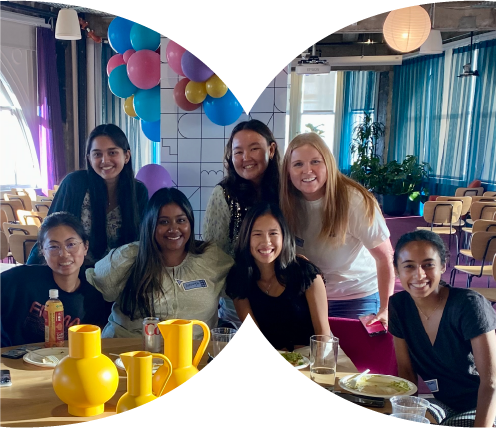 Help the women tech leaders of tomorrow thrive
Get involved with RTC to help create and sustain programs that empower undergraduate, graduate, and early career women to find their path to success in tech.