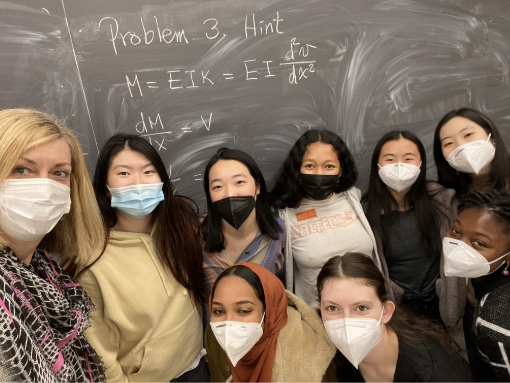 Rewriting the Code's mission is to disrupt gender and racial inequity in the tech industry by equipping and empowering college and early career women in tech. In advancement of this mission, we are proud to partner with the Last Mile Education Fund to offer the RTC Women in Tech Fund, a financial resource aimed at propelling our undergraduate members past urgent financial obstacles to completing their computing degrees.
The Last Mile Education Fund believes that striving students are an excellent investment. They provide rapid-response grants to close the graduation gap for low-income computing students. Unlike most scholarships, each application is individually considered, awards are need-based, and they take an abundance, trust-based approach. Applications are accepted on a rolling basis.
Funding the Future of Women in Tech
A long-standing partnership with Goldman Sachs has provided seed funding of $1,500,000 to support mentorships, programming, and education for RTC community members who apply. We need your support to help invest in women as the future of tech.
Contact us to learn more about becoming a contributor.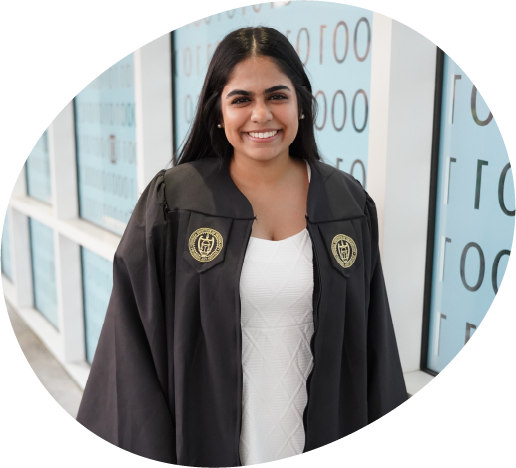 Applications are accepted on a rolling basis
RTC members who have been part of the community for at least six months are welcome to apply. It's free to join!
Apply for a grant
Grants Available
Emergency Mini Grants
Up to $599 to help students overcome short-term obstacles to their progress.
Bridge Grants
Up to $3,000 to overcome potentially catastrophic financial hurdles or access critical resume building opportunities.
Academic Grants
Up to $10,000 to cover tuition and expenses for the final credits to degree completion.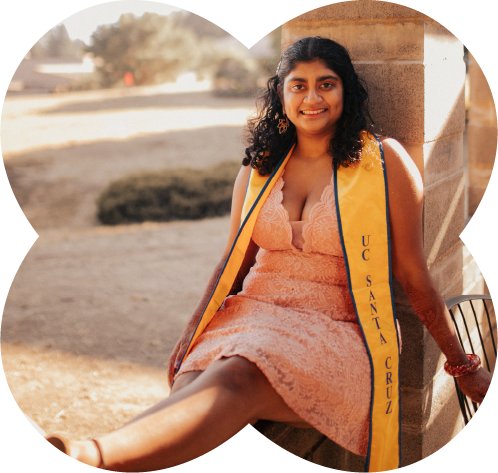 Become A Fund Contributor
The generosity of companies and private donors accelerates our impact. Provide your information to receive additional details on making a gift or contribute as an individual by donating today.
Inquire now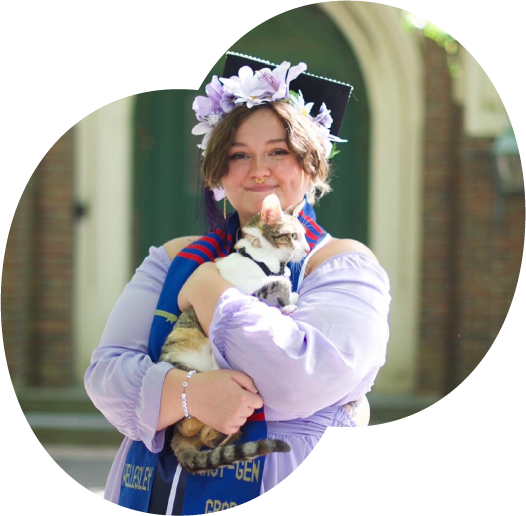 Apply to receive a grant
The RTC Women in Tech Fund is invested in college undergraduates that are within four semesters of graduation, are pursuing a computing-related major, and can demonstrate financial need.
Apply for a grant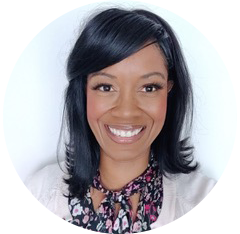 Who is eligible to apply?
To receive a Grant award, Candidates must meet the following standard eligibility requirements of the Last Mile Education Fund:
Identify as a woman or non-binary individual.
Demonstrate low-income status, ineligibility for U.S. Federal student aid, or other evidence of need.
Be currently pursuing an undergraduate computing-related degree at an accredited 4-year institution of higher education in the U.S. Eligible degrees will be outlined in the application.
Be within four (4) semesters of graduation (Juniors/Seniors) for the Emergency and Bridge Grant and within two (2) semesters for the Last Mile Grant.
Be currently located in the United States.
Be experiencing a time-sensitive financial need that threatens continued progress as a computing student.
Must have been a member of Rewriting the Code for 6 months (we will verify your membership date as part of the application review.)
What Grants are available to me based on my class seniority?
Candidates that Last Mile deems eligible for Grants will be eligible for the following Grant categories based on their class seniority at the time of applying:
Sophomores will only be eligible for Emergency Grants.
Juniors will only be eligible for Emergency Grants and Bridge Funding Grants.
Seniors will be eligible for Emergency Grants, Bridge Funding Grants, and Last Mile Grants.
When should I expect to hear about the status of my application?
Candidates will be contacted with the next steps for either an interview or decline within seven days of receiving your application.
Who can I contact if I have questions about the application process or my application status?
How will funds be distributed if my application is approved?
Funds are distributed in various ways: directly to your institutions, landlords, etc., or via PayPal.